How to unencrypt an iPhone backup in iTunes
If you need to retrieve certain files from your backup and have just downloaded iPhone Backup Extractor, you might notice that it asks for a password before reading any of your encrypted backups. This means you chose the "Encrypt iPhone backup" checkbox in the iTunes options when you last syncronised or backed-up your iOS device.
If the files you require are in your backup, you'll need to decrypt the backup in iTunes to access them. This can be achieved by following the instructions below.
Synchronise your iPhone, iPad or iPod with encryption turned off
Select your iOS in iTunes.
Choose the "Summary" screen (tab) and scroll to the bottom of the screen.
Then deselect "Encrypt iPhone backup" (the same for iPad or iPod).
iTunes will then prompt you to "Enter the password to unlock your iPhone backup", enter the password you set originally
Now synchronise your device to create an unencrypted backup.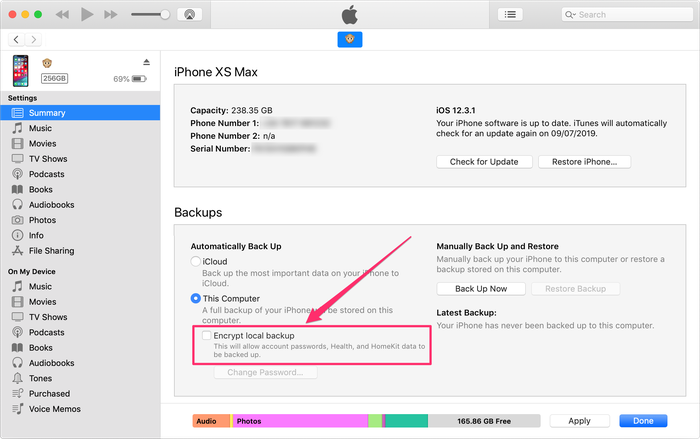 You can reverse the process to encrypt your backup after extracting the files to protect your backup again.
Need to recover your encrypted backup password?
We publish a support article on recovering iTunes backup passwords which may be useful for you. Also, if you contact our recovery team we may be able to help, and will respond as rapidly as possible.