How to import vCard VCF contacts into Gmail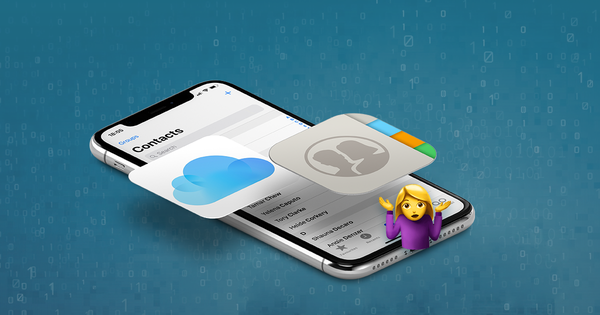 If you are searching for a way to import vCard contacts into your Gmail account, this article will show you how to do just that. vCard contacts are stored in a filename ending in .vcf (you can read more about this subject here) and can be afterwards exported in different ways such as by email.
1. Log in to Gmail
Log into your Gmail account using the required credentials.
2. Select "Contacts", then "Import Contacts"
Click on the "Mail" drop-down menu near the top-left of the Gmail window and choose "Contacts". Then go to the "More" button and select "Import Contacts".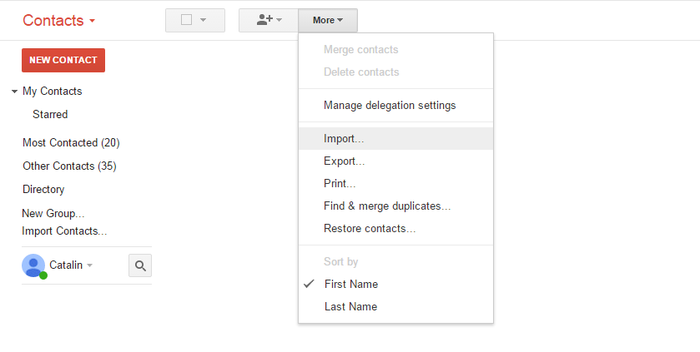 3. Select your vCard or .vcf file
Click "Choose file" and select the vCard that lists your contacts.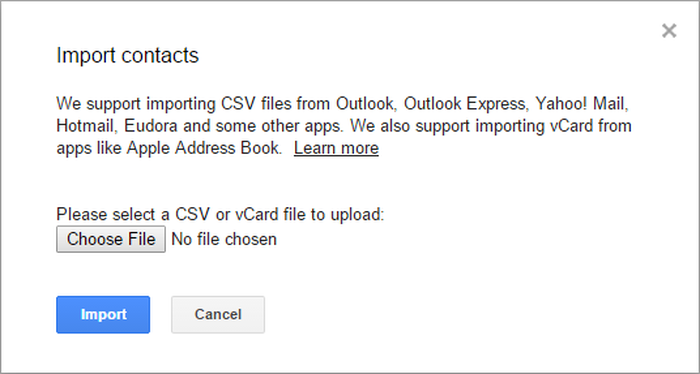 That's all! The imported contacts should now be available in your Gmail account.
We hope this short tutorial has been helpful to you and was taught you what you wanted to know.
Do you want to merge multiple .vcf files?
If you have several .vcf files and you want to merge them and then import them in your Gmail account, you should follow these steps:
On Windows
Copy all your .vcf files into a folder
Access Windows command prompt (⊞ Win +R keys) then type cmd and hit ⏎ Enter to open it. Then, go to the folder where all the .vcf files are stored. You should select the drive then reach to the destination folder.
Once the destination is selected, use the following DOS command: copy *.vcf all.vcf
On Mac
Open the terminal: it's at Applications → Utilities → Terminal, or you could tap ⌘ Cmd + and type Terminal then hit ⏎ Enter
Go to the folder with the files you intend to merge
Type the following command: cat *.vcf > contacts.vcf
This is it! Now you have a single .vcf file, ready to be imported into your Google account.
Have you experienced problems trying to import a vCard file into Google mail? If you need more help with this, please reach out.