Apple launches iCloud backups for iOS
Along with launching the iPhone 4S and iOS 5, there's one other big new thing from Apple this year. In pursuit of doing everything wirelessly, Apple have released their own cloud-based storage: the iCloud.
iCloud is compatible with iOS 5 and OS X Lion so all new and newly-updated Apple gadgets support it.
iCloud is a cloud-based storage service where you can save your files for future access. It's like having another hard drive, but -- as its name suggests -- all storage is in the cloud. Its goal isn't to replace local storage on a device but to make your data (music, apps, photos, etc.) accessible from your other iOS devices and Macs at any time.
iOS backups in the iCloud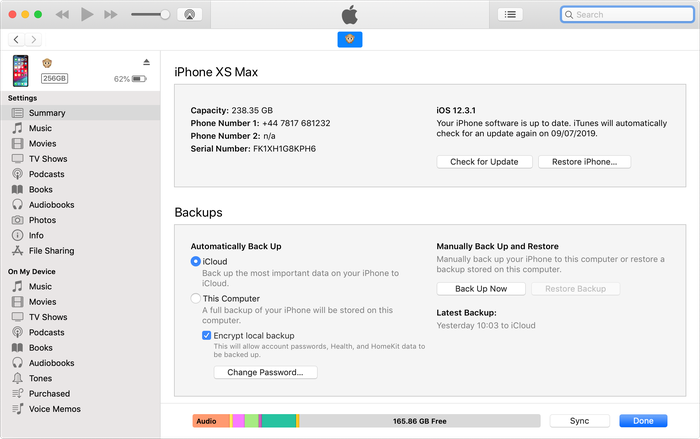 iCloud syncs data between your devices so your contacts, emails and calendars are always up-to-date. Additionally, it saves settings and configuration, and allows you to back up your iOS device.
Apple's iCloud backup for iOS devices is similar to the iTunes process, but requires a fast Internet connection, and a backup size of under 5 GB. iCloud users automatically get 5 GB free storage for signing up, but can pay extra for monthly iCloud storage.
Which apps are supported by iCloud?
iTunes: Download your music across your iOS devices. Music purchased outside iTunes counts against the storage size but those that were purchased via iTunes do not, of course.
Photo Stream: iCloud gives access to 1,000 of your recent photos for 30 days through Photo Stream. It pushes a copy of the photo taken by your iPhone to the Photos app so all your devices contain all your photos, regardless of which device you use. This also does not count against your iCloud space. If you want to save the photos for longer, you must save them to your Camera Roll. Camera Roll uses your iCloud storage.
Documents: Open and edit your documents on whichever iOS device you prefer.
Apps, Books and Backup: Store and back them up for easier access across your devices.
Calendar, Mail and Contacts: Keep your iOS devices synchronised
iCloud storage space
Expect iCloud to make your data accessible on all your devices but you must be wary of storage space. All music, videos, apps, books and the like that are not purchased thru iTunes will use up space. Users will want to make sure they manage iCloud efficiently so you can maximize the free space for the data they frequently access.