What's new in iOS 11?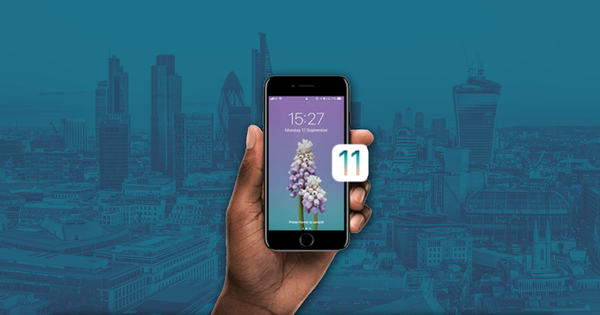 Every year, the Apple Keynote is packed with announcements about new hardware and the inevitable iOS & OS refreshes. This year, the Special Apple event is on September 12th. It is rumoured that the public iOS 11 release will be made available either the same day or after the event.
According to 9to5mac, one of the go-to news sites on everything Apple, iOS 11 will be available on the 12th of September alongside with iPhone 8. Other sources point towards a gradual release that spans over the coming day, depending on where you are.
What is iOS 11
iOS 11 is the new operating system for mobile Apple devices, and is named one of the most advanced so far as it includes major updates to App Store, Apple Music, Notes, Photos, iCloud Photo Library, Siri, AirPods, and more.
These features range from native iOS apps redesign to new drag and drop gestures, personalised recommendations, new features that allow for more seamless integration of apps and content, and a change of direction towards optimised cloud storage for Photos (Optimise Photos) and app content (Offload Apps).
We are excited about the iOS 11, as it's a major improvement in how we use and experience iPhones. Our team have tested all ten iOS 11 public beta versions for all possible scenarios pertaining to data synchronisation, storage, backup and recovery.
We were pleased to offer support for iOS 11 the week it launched at WWDC, back in June.
Here's a quick summary of new features included in each beta version
iOS 11 beta 1
Additional settings for Low power mode or Screen recording
Apple Files option available
Music app - You can share the music with your friends.
iPhone storage optimisation (app offloading)
Maps inside of Malls and Airports
Siri has a more natural sounding voice
App store new design - more easy to navigate
iOS 11 beta 2
Do Not Disturb While Driving is now active. All of the Settings can be found in Settings, Do Not Disturb.
Google Drive is now an option in the Files app.
A new Apple Music search option.
A new "Save to Files" share sheet replaces "Save to iCloud Drive." That will allow users to share documents to the new Files app.
Users can disable the swipe up gesture to access Control Center within apps. It can still be accessed on the home screen. That can be found in Settings, Control Center.
iOS 11 beta 3
Dropbox, OneDrive, and OS X Server are now available locations in the Files app.
On the iPad app switcher, you now close apps by swiping up. Previously, you needed to press down on each preview window and wait to select an "X".
The Notification Center no longer requires multiple swipes to view all notifications.
When applying a 3D Touch to the Camera icon in Control Center there is a slightly new layout.
Safari content blockers now work.
Siri can now translate from English to Chinese, Spanish, German, French, and Italian
iOS 11 beta 4
On the Notification Center page, you can swipe right to open an individual notification or swipe left to close it.
The icons for Notes, Contacts, and Reminders have slightly been altered.
iOS 11 beta 5
The Messages in iCloud feature has been removed and will return in a future iOS 11 update. That feature allowed users to sync all of their messages in iCloud.
Both the Camera and Settings icons have been tweaked.
A new icon in the Now Playing portion of Control Center allows users to quickly select audio sources.
iOS 11 beta 6
New icons for Maps, App Store, and Reminders.
New AirPods animations.
Removed the six Fish Live wallpapers.
iOS 11 beta 7
If the "Volume limit" option is disabled in the Music app settings, you will see a new yellow portion of the volume slider to indicate when the volume may be too loud.
When airplane mode is enabled you can enable the Bluetooth toggle and wi-fi. After disabling airplane mode it remembers if you enabled Bluetooth or wi-fi.
iOS 11 beta 8
3D touch issue delay has been resolved
In Appstore Ads show in the search results
Share personal hotspot easily
iOS 11 beta 9
Portrait camera mode fixed on Edit
Depth. Some users reported a problem on this in the prev. Beta.
Animations speed improved but 3D touch seems to still lag.
iOS 11 beta 10
AirPod pairing is faster
3D touch speed improved
Don't we've got a guide on how to install iOS beta.
iOS 11 device compatibility
| iPhones | iPad & iPod |
| --- | --- |
| iPhone 7, iPhone 7 Plus | iPad Pro 12.9-inch 2nd and 1st generation |
| iPhone 6S, iPhone 6S Plus | iPad Pro 10.5-inch, 9.7-inch |
| iPhone 6 , 6 Plus | Air, Air 2 |
| iPhone SE, 5s | iPad 5th generation |
| | iPad mini 2, 3, 4 |
| | iPod touch 6th generation |
Your guide to the best iOS 11 resources online
We love reading complete, accurate and interesting reviews of features in ios 11 as much as you do. To help you navigate through the constant flow of content, we've put together a list of top 5 guides to iOS 11 you might want to read prior to Apple's special event.