What's new in iOS 10?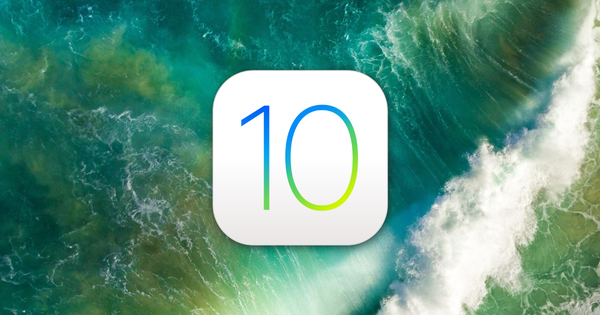 Launched at WWDC 2016 in San Francisco, the new iOS 10 beta for developers comes with a lot of improvements.
There were many features released in the iOS 10 developer preview, but here's our top 5.
1. Siri gets smarter and more open
Apple is releasing Siri to third-party developers by making the SDK available to them. This means app developers are now able to create commands that enable Siri to interact with their app.
"Now you'll be able to tell Siri to send a WeChat," said Craig Federighi, referring to one of the biggest chat applications. Federighi mentioned Siri will also work with apps like Slack, WhatsApp, Uber and Lyft.
Searching through photos is now possible using third-party apps like Pinterest and Shutterfly. Your fitness activity can now be started and paused with Runtastic and RunKeeper, via Siri. If you need to send money to your friends, Siri can also help you. Apps like Square or Alipay can help you send money using Siri's SDK.
2. Machine learning arrives for QuickType
Siri also has greater contextual awareness in iOS 10. She can make intelligent suggestions based on your current location, calendar availability, contact information, recent addresses, and more. For example, a question such as "what's John's address?" will automatically trigger a suggestion from Siri. The suggested message -- the address, in this example -- is sent with a single tap if you confirm the recommendation.
QuickType is using deep learning in iOS 10 — to be more specific, a process called Long Short-Term Memory (LSTM) — to predict greater context.
Siri now integrates a machine learning algorithm which allows it to predict what users want to type. Images can also be interpreted, and faces are automatically detected. The most interesting thing is that almost all the data learning and processing is made at the phone level, rather than in a pool of shared data in the cloud. That means better security for all the iOS 10 powered devices.
QuickType will also support typing in multiple languages… in those rare scenarios where you are typing English and Spanish in the same sentence. In this case, the user can now switch between these languages without a keyboard settings change.
3. Voicemail upgrades
There are a few interesting upgrades to voicemail.
There is the beta launch of voicemail transcription which translates audio from your voicemails into text. This new feature will probably push more carriers to enable visual voicemail on the iPhone. Most carriers keep voicemail on their servers. In this situation, the voicemail translation won't work, as voicemails must be downloaded for transcription.
Via CallKit, developers can create extensions to detect voicemail spam. This technology can be integrated with the services provided by some carriers. For example, you'll be notified about possible incoming spam calls.
A new VoIP API will be introduced. This technology will make incoming internet calls look like regular calls.
4. Messages updates
There are a few important improvements in the Messages app in iOS 10, like rich links, emoji-related enhancements, bubble effects and third-party app integration.
Third-party developers will be able to tap into and expand iMessages with their own creations. A new ability is introduced with this update: you'll be able to replace words with emojis if the context is appropriate. iMessages can also be personalised in new ways: handwritten notes and animated messages can be sent, for example.
The new framework will allow developers to create two types of app extensions: Sticker packs and iMessage apps.
5. Apple Maps
Apple Maps is also opened to outside developers in iOS 10, allowing third-party extensions to plug into the official Maps app. Eddy Cue from Apple showed examples that included Uber and OpenTable.
In the example, Cue showed how a person could search for restaurants, book a reservation, request a car all within Apple maps with the extensions, without opening any other app.
Suggestions are also introduced in the new Apple Maps on iOS 10 -- such as for nearby shopping. The weather and forecast for some cities from a map are now integrated, too.
Real-time traffic information in Maps has also been redesigned, and the overall impression after the upgrade is a good one.
The future's bright for the new iOS 10
A lot of amazing improvements and features have been introduced in the latest iOS 10, and we're happy to see these upgrades prepared for users. As usual, the new iOS will enter a public beta testing program sometime in July. The team at Reincubate have already made the iPhone Backup Extractor compatible with the latest iOS 10 developer preview. If you need to extract data from your iOS 10 devices, we can provide guidance and technical support. Just reach out!