iOS 10's most interesting hidden features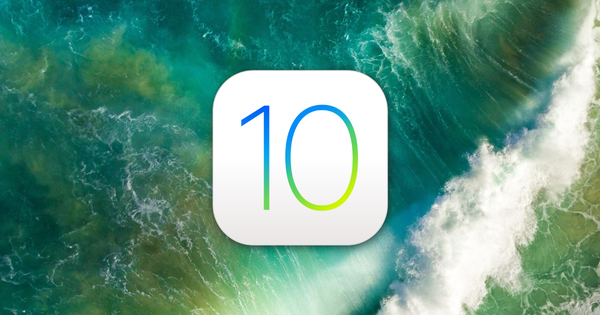 From finding your parked car, to keeping away from liquids and listening to your favourite music while taking photos of your dance movies: these are just a few of the most delightful hidden gems we've found in iOS 10! Read the full list below.
The new iOS 10 is less than a month away, packed with lots of exciting new features. In fact, since the public iOS 10 beta launch, we've seen way too many unofficial reviews cause heated debates on just how much the new version has changed compared to iOS 9. Most of them, however, talk about obvious changes.
Dynamic messages, digital touch drawings, CallKit, SiriKit and extended maps. These are the five big changes highlighted on the iOS 10 developer page everyone is talking about. But there are other equally interesting features that slipped under the radar. Curious now?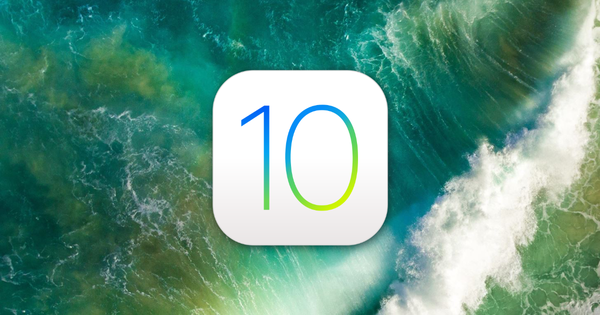 8 hidden iOS 10 features you'll love
The first impression is naturally related to the new look and feel of the interface. Apple's evolving design included lavish skeuomorphic elements prior to iOS 7, then slowly became more flat and minimalist. The new iOS 10 design emphasises accessibility, with an accent on buttons, fonts, and labels. It's in between iOS 9 and a more realistic, accessibility-focused design approach. Compared to iOS 9, where iconography was key, the new iOS 10 interface will welcome you with a more "human-oriented" interface. These changes are more prominent in Music and News.
As we started to dig deeper, we discovered eight features that might actually be more useful to you than - let's say - iMessages animations.
1. Face recognition in Photos
"Memories" is a new feature of the Photos app that automatically sorts and organises pictures into slideshows, using more advanced image analysis algorithms, face and object recognition, location and date.
Not exciting enough? Add face recognition technology, and you are able to easily view only photos of your son growing up. With the face recognition technology, and you are able to easily view only photos of your son growing up. In iOS 10, Apple is taking Photos at a whole new level, making the app more fun, more interactive, and more meaningful.
2. Warning if liquids are detected in your iPhone's Lightning connector
Clumsy with coffee? Used to leaving your iPhone on the kitchen table? It's OK, Apple's got your back. First introduced in iOS 10 beta 3, this feature will alert you if the iPhone connector gets in contact with liquids.
The message displayed on the iPhone's screen is hard to miss:
Liquid has been detected in the Lightning connector. To protect your iPhone, disconnect this Lightning accessory and allow the connector to dry.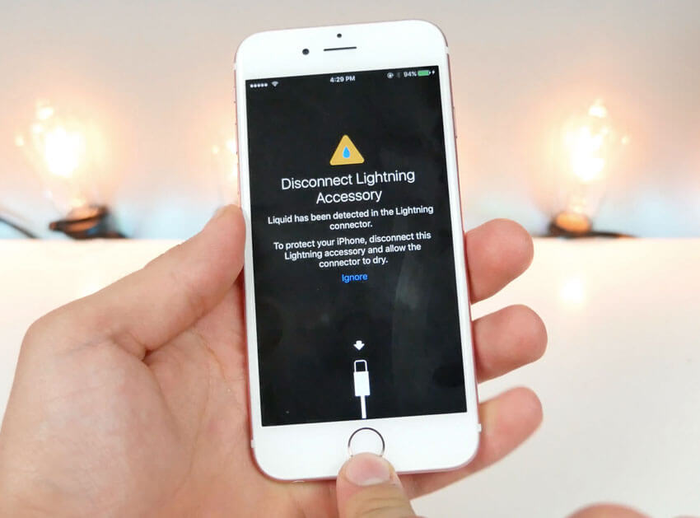 We don't know if the new iPhone 7 will be waterproof or not, but this feature will work with iPhone 6S, 6SE and iPhone SE using iOS 10.
3. RAW images available in iOS 10
If you're a photographer, you probably love editing raw images more than adding a few filters, and playing with colour, contrast and light balance settings.
Apple announced that the new AVCapturePhotoOutput will be available for iPhone 6s, iPhone 6s Plus, and iPhone SE. The new 9.7-inch iPad Pro will also be able to get this new feature. The AVCapturePhotoOutput will be available only for the rear-facing camera and the images stabilization will be disabled when this mode is activated.
Looking back, when Apple purchased and discontinued Aperture (which supported RAW image editing), a lot of users were disappointed. With iOS 10, RAW photos will be processed and edited with Core Image. Shortly after launch we expect third-party photo editing apps like Snapseed to support RAW image processing on the iPhone. Exciting times!
4. Built-in image search in iMessages
This feature makes it possible to search for images directly in iMessages. Simply click on the App Store icon then use the search field to get the picture you need. No need to leave your chat buddy waiting while you find your most flattering birthday party picture!
5. iOS 10 finds your parked your car
Available only for CarPlay users, this feature uses Apple Maps to remember the location when your iPhone disconnected from your car's Bluetooth. Apple Maps automatically takes a snapshot of the parking location using GPS. Your iPhone will then guide you back to your parking spot using the last saved location.
Doesn't sound like a breakthrough innovation? Think of all the times you had to pay extra for parking just because you found your car 10 minutes after your free parking time expired...
6. Prioritize downloads
Have you ever tried to restore an iOS device? If you have an iPhone with big storage and a lot of data, you know that the restoration process will take a while. This new feature allows you to prioritize the downloads from a list of options.
The download prioritization is also available when downloading multiple applications at the same time.
7. Remove preinstalled applications
It's hard to be a fan of Reminders when you're already a power user of advanced to-do and project management apps. It also makes no sense to keep the default Mail app, if you prefer an encrypted one like Proton. And let's face it, who uses Stocks anyway?
Prior to iOS 10, you were stuck with roughly 23 pre-installed apps. With iOS 10, you can remove them from your home screen. They're not really deleted -- they're hidden -- but Siri will never mention them again.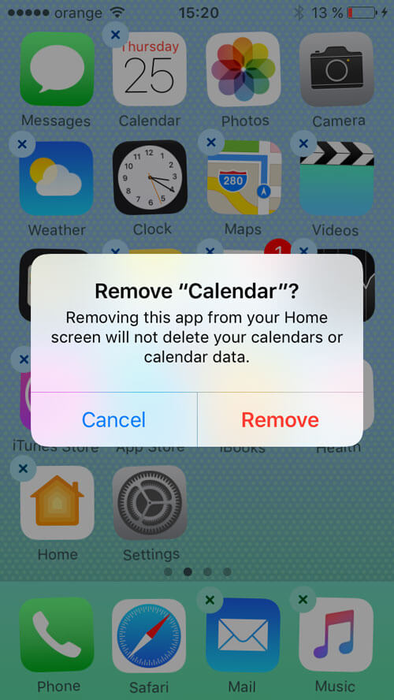 If you decide to reinstall the deleted application, you'll find it in App Store with a "re-download" button. The app is reactivated and pops back onto your screen.
8. Take photos while listening to music
In iOS 10 Live Photos can be taken and edited while listening to music. Live photos are short GIF-like animations you can make to capture a moment in action without taking a video. The new feature simply reflects Apple's dedication to facilitating the best experience while doing things you enjoy, without interruptions.
If you're excited about these new features as much as we are, do keep in mind that during that any iOS upgrade there's a chance of losing files from your backup or ending up with an unusable backup from your previous version.
Download iPhone Backup Extractor for iTunes and iCloud Backup recovery, and be prepared to recover your files if your iOS 10 upgrade fails.
The latest rumours suggest that the iOS 10 will be released on the 30th of September, and the launch day will be around the 16th of September. We can't wait to see it live!