iPhone Backup Extractor works with iPhone 7 and iPhone 7 Plus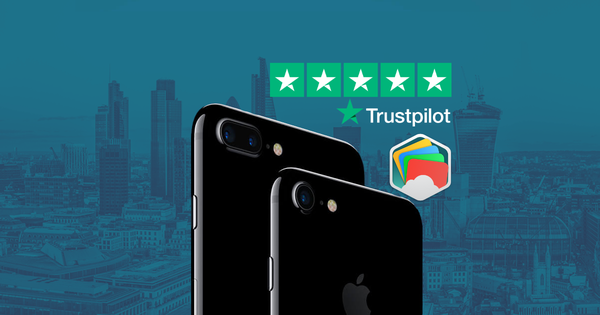 Launched and already sold out, both iPhone 7 and iPhone 7 Plus are a huge success for Apple. As Jony Ive said:
the iPhones went through an evolutionary process, from a technological and materials engineering standpoint, bringing forth a series of features that make the new device one of the most beautifully designed and best-performing of all iPhones so far.
iPhone Backup Extractor has historically supported not only all versions of iOS, but all devices as well. Our team received the new iPhone as soon as it was released, and we've tested it to ensure the core capabilities of our software are supported. We are happy to announce that our application offers full support for the iPhone 7 and iPhone 7 Plus. As always, Reincubate is the first company to offer full support for these devices.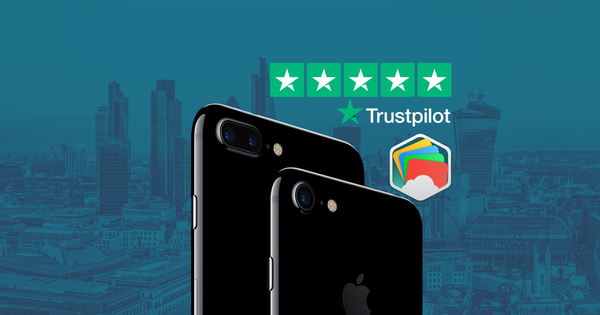 Supported features
Media files, app data and content can be recovered from both iTunes (encrypted and unencrypted) and iCloud backups.
What type of data can be recovered from iPhone 7 and iPhone 7 Plus?
Screen Time and Restriction passcode. The restrictions PIN can be recovered or reset to 1234.

Encrypted backups. With the introduction of the 6-Core A10 processor, our team ran tests to ensure encrypted backups can be downloaded and extracted with our most recent version of the software. We can confirm that our backup recovery software works with encrypted backups made on the new device.

iMessages and your drawings. We've covered the data extraction methods for both types of data in depth: iMessages and drawings

Photos and videos. Photos and videos taken with iPhone 7 are quite stunning. Apple emphasized a few improvements pertaining to the new 7 and 12 megapixel cameras: the bokeh effect when focusing on objects and faces, automatic adjustment to colour temperature, TrueTone flash, and a wide colour gamut for cinematic level photos. All photos and videos taken with iPhone 7 can be downloaded, previewed and recovered with iPhone Backup Extractor. Here's how you do it.

Calendar data. Your calendar data can be now extracted from your iPhone 7 or iPhone 7 Plus in a matter of seconds. The data can also be restored on your iOS device in a few easy steps, by importing entries using compatible iCal files.

Contacts. If you're trying to migrate from an older iOS model to iPhone 7, you may have trouble transferring all contacts. As long as you have an iCloud backup, the contacts can be recovered and restored on your new device in a few seconds. This tutorial shows the steps which should be followed to make sure you have all your contacts transferred on your new iPhone 7.

Notes. One of the most used features in iOS are personal Notes. If you need to retrieve your notes from your iPhone 7 on your computer, you can do it by using these instructions. By extracting data as HTML file, you'll be able to retrieve the Notes attachments, including videos and pictures. The tutorial describing the Notes recovery procedure is here.

Call history. Sometimes you may have used a phone number and not saved it in your contacts lists, or worse, deleted it from the call history of your iPhone 7. This is why you will have to recover your entire call history. The data can be extracted from iTunes or iCloud backup. This blog post will show you how to do it.

Location data. If you want to get all your Location data from your iPhone, you can do it. Introduced in the earlier versions of iOS, this type of information is now available for extraction. Make sure you use this guide to recover your data and see the location data on Google maps.

Voicemails. This type of info is specific to the iPhones using the services provided by some carriers. Voice messages are stored locally, on your device. If you're in this situation and you want to get its data at a local level, the iPhone Backup Extractor can do this for you.

App messaging data. If you have Snapchat, Viber, Wechat, Kik, Line and Hike installed on your brand new iPhone 7, we have good news for you. You can retrieve all your messages in just a few steps by using iPhone Backup Extractor.

App data. If you have installed a specific app and you want to get its data, locally, we can help. The latest version of iPhone Backup Extractor offers support for the majority of the installed Apps. Make sure you use the "App view" mode to retrieve your app data. If you find any unsupported app, contact us and we'll find a solution for you.

Any specific file, using "Expert mode". By using the "Expert mode" you have access to the file structure specific to the iOS environment. The extracted data can be converted by using the "File" menu.
With the new iPhone 7, iPhone 7 Plus and iOS 10, Apple makes a huge step forward. As leaders in iOS data extraction, Reincubate is ready to provide you full support for any iTunes and iCloud backup data you need to retrieve.
If you need additional support for any kind of data recovery, our extract team is ready to get in touch with you and help.