What's new in iOS, March 2016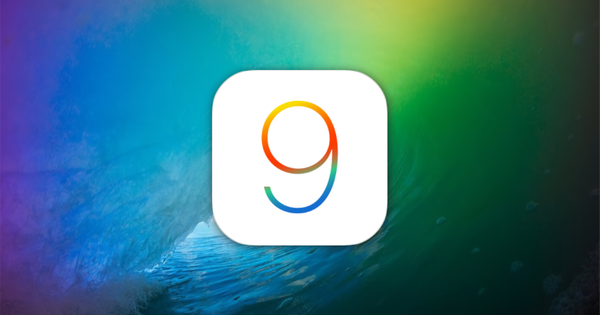 Our summary of the most important news from March in the iOS world.
Apple's March press event
In most recent years, Apple made a habit of hosting a media event in spring with the goal of announcing new products, product redesigns and upgrades. This year was no exception, and on March 21st Apple held a press conference at the company's campus in Cupertino.
In terms of products, the company revealed the iPhone SE, the iPad Pro, an update to Apple TV, new Watch bands, ResearchKit and CareKit. Aside from unveiling new product releases, Apple also spent around a third of the keynote talking about privacy, the environment and ResearchKit and CareKit: in the context of the battle over encryption, the company's focus was squarely on protecting customers. ❤️
New iPhone SE
Meet Apple's newly launched iPhone model: the iPhone SE. Featuring a 4-inch display, an A9 processor, 12-megapixel camera, Live Photos support and full Apple Pay integration, the model also comes at a great price.
It is estimated that iPhone SE's low price point is helping Apple attract more new users from Android compared to previous iPhone launches.
A new iPad Pro
The newly launched iPad in the iPad Pro family has a 9.7-inch screen and keeps all the features of the existing 12.9 inch iPad Pro, including the Apple Pencil and Smart Keyboard support. The novelty is brought by improved features such as a True Tone display and better rear and front-facing cameras.
It's bursting with many "bests" for a tablet: the best screen, the best processor, the best camera, the best speakers.
Apple Watch bands
A handful of new bands were unveiled for the Apple Watch: a new Space Black version of the Milanese Loop, a new line of Nylon bands and new colours for the Sport band.
With Apple expected to launch a new generation of Apple Watch later this year, introducing a variety of new bands and accessories tailored to satisfy different tastes and pockets should keep the attention in this line-up fresh for the next months.
Official release of iOS 9.3
Another important release unleashed this month is the iOS 9.3. The most important new features are Night Shift, protected Notes, improved News app, Health app tweaks and education improvements that allow classrooms to assign multiple users to devices so students can share iPads.
Although seven beta versions were released prior to the iOS 9.3 launch, a number of issues were spotted in this release, some of them link-related, others prohibiting older iPhones and iPads from finishing the activation process. Apple already released an updated iOS 9.3 version to fix the activation lock bug and indicated that a new software update will be released to solve the link-crashing bug.