Our favourite iOS 11 features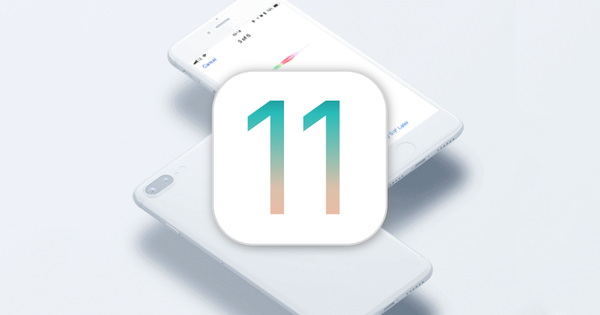 For those of you new to iOS 11 that haven't spent thousands of hours analysing and using iOS 11, here's a round-up of our favourite features.
These features were released over the past 3 months, as Apple pushed ten iOS 11 beta versions before the official public release of iOS 11.
One of the handiest features Apple has improved in iOS 11 is the ability to better manage apps, files and storage space on your device.
You're prompted with suitable suggestions based on app usage and other metrics, so that you can remove apps not frequently used to de-clutter and save space. The best addition is that you can also enable the device to automatically offload unused apps (keeping files), freeing up space for other apps and files you do use.
To enable this feature, go to Settings → General → iPhone Storage and enable the new Offload Unused Apps feature.
To enable storage for Photos in the iCloud Library, go to Settings → iPhone Storage and check Optimise Photos. This feature is only available if you've enabled iCloud Photo Library.
This option is a life-saver for Apple users who own devices with less storage. New live photos, 4k videos, screen recordings, and drawings will naturally take more space. This feature, combined with the new high-efficiency format, helps users manage the storage problem better.
It's a very smart feature - it deletes apps that you're not using off your iPhone while retaining the documents and data for them so you can download the apps again later when you need them — without having to start from scratch.
-- Dragos, Optimisation Expert at Reincubate
Siri updated: major speech recognition and voice improvements
Now the virtual assistant is trained on a larger pool of data -- specifically, voice commands from different geographical locations -- and she is much more capable of understanding commands.
The dialogue between people and Siri feels much more natural, as awkward pauses between words have been removed, and the responses are much more natural. On top of this, Siri learns in the background from your patterns, such as frequent news sites visited, calendar appointments and apps, such that Siri comes up with better, more personalized answers and suggestions.
To set up Siri, you can either train her to learn your voice and respond to "Hey Siri", or use the Home button as usual.
Screen recording without a third party app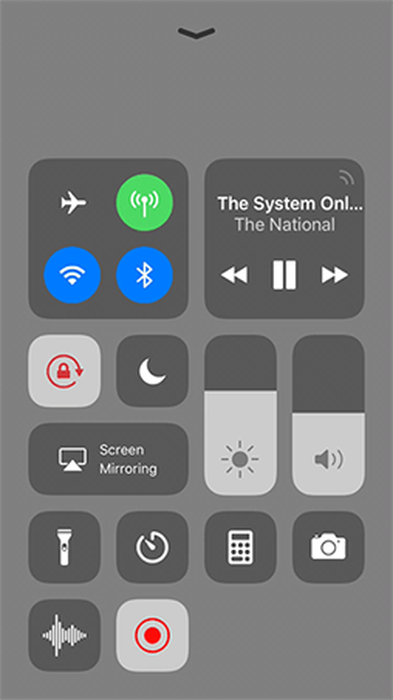 App builders and makers rejoice! iOS 11 is the first of Apple's mobile operating systems to introduce screen recording as a built-in feature.
Launch Settings, and select Control Center
Scroll down in the list and add Screen Recording
Close Settings
Swipe-up from the bottom of the display to reveal the Control Center Tap Screen Recording button to immediately begin recording (or 3D Touch to bring up the menu)
The downside of screen recording is that it currently doesn't capture the sound coming through apps. To get past this hurdle, you can enable Microphone Audio from Control Center. Any recording will be saved to your Photos app, and you will be able to trim it afterwards.
A complete guide including tips on how to handle screen recordings is to be found on the 9to5mac.
One-handed keyboard or QuickType keyboard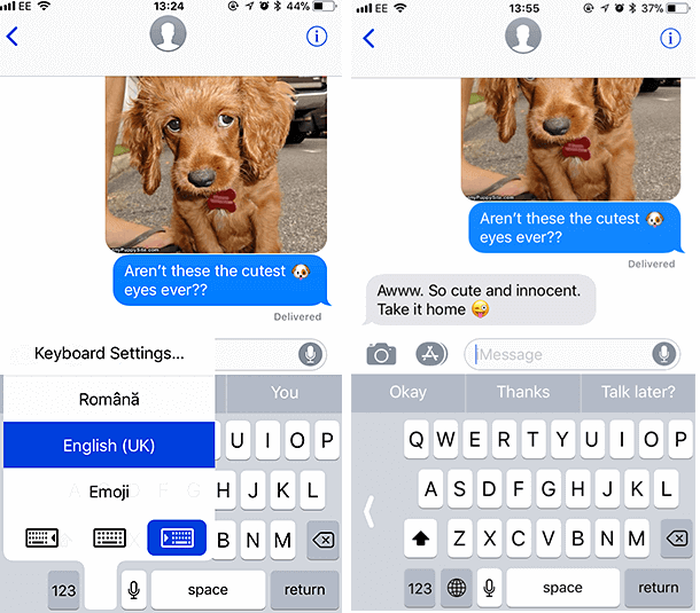 Can you say no to these gorgeous puppy eyes? When your dog begs for a pet but you still want to check on your latest Facebook messages -- or when multi-tasking with a coffee cup in your other hand -- the modified keyboard makes it easier to type with just one hand.
I love the new right-handed keyboard! I think I use it non-stop now. I'm guilty as charged of always multitasking, checking directions in Citymapper, and tweeting while walking on the street. It's a much better writing experience, although I believe I should decrease my multitasking habit and not use my iPhone so often!
-- Cate, VP Marketing at Reincubate
Do not disturb while driving
iOS 11 added "Do Not Disturb" support which notifies your contacts that you will be responding shortly to messages after you've reached your destination safely. The "Do Not Disturb While Driving" prompt will pop up after you take off in your car or -- as we have often noticed during our commute -- while you're on the train.
Thumbs up to Apple designers for thinking about people's safety!
Seamless integration of apps in iMessages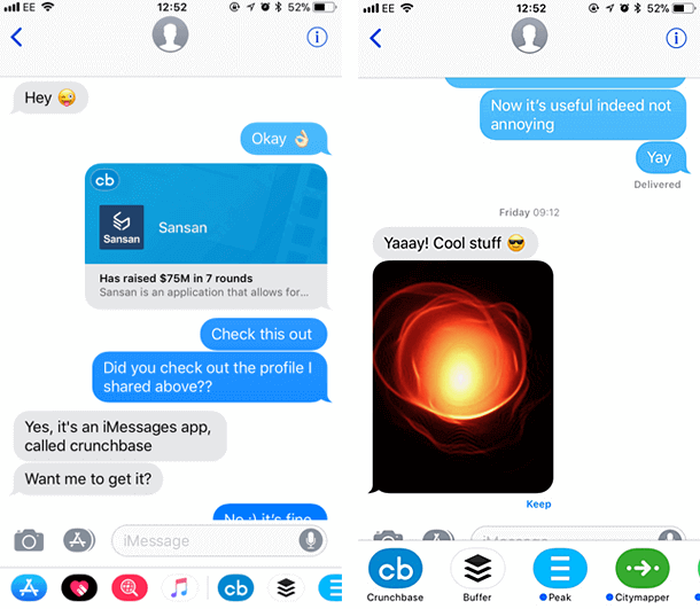 Most apps can be opened within iMessages, so you can share content without navigating back and forth. For example, if you want to send an interesting startup profile on CrunchBase to your VC friend, simply tap on the Crunchbase app while typing a message, and send it.
I like how Apple are moving towards app-to-app integration. In previous iterations of iOS, apps were much data silos. In iOS 11 Messages builds on the progress made with contacts consolidation by introducing more apps to engage with. As more iOS / OS eco-system data becomes real-time between personal devices, apps will become even more powerful tools.
-- Andy, COO at Reincubate
Smart invert in dark mode
When do you not need a dark mode on your device? You'll find it useful when you want to focus on reading news, mail or Slack messages, and your eyes will also be grateful for this option late in the evening. Even if it's supposedly "rough around the edges" as Cult of Mac wrote, this feature was one that Apple users had waited a long time for, and it's finally here.
The smart invert mode is slightly better than the classic invert because it simulates a dark mode screen that excludes some media, reducing eye fatigue or likelihood of headaches.
Open Settings on your iPhone
Go to General → Accessibility → Display Accommodations → Invert Colors and turn on Smart Invert
Screenshot editor
We all agree that the new screenshot mechanism is gorgeous. It's easy to capture a screenshot, it then slides to the bottom left corner of your screen, and you can open it to share, edit or preview it. It's a considerably improved workflow handling screenshots, and it's probably the first thing you will notice if you share screenshots with your friends.
I take hundreds of screenshots, often sending iOS update info, news and product bugs to the team. This has only increased with the introduction of the screen-shot editor in iOS 11. Its pretty simple at the moment, but given its addition, it feels like there might be bigger improvements to come. Try for yourself, just hold the power button, quickly followed by a tap to the home button.
-- Andy, COO at Reincubate
New gestures for AirPods
With iOS 11 AirPod users are able to skip through tracks back and forth, whereas previously they could only play and pause music, or invoke Siri. The holistic approach in programming accessories such that they respond to natural gestures and voice commands is a step forward to make the user experience more immersive, and more in tune with natural commands and behaviours.
I've been a massive fan of the AirPods, and I love the mechanism that iOS 11 has to let you assign more commands to the double-tap shortcut on them. Being able to skip forward and backwards between tracks with a tap is a great improvement in 11.
-- Aidan, CEO of Reincubate
Indoor airport floor plans in Apple Maps
This feature was raved about in The Next Web, as it meshes very well with the nomadic lifestyle young professionals have started embracing for the past few years.
This feature was also covered extensively in Macrumours, as an example of just how much we use our smartphones to navigate and have a better experience wherever we are.
100 iOS 11 features recorded and explained
iOS 11 is packed with tons of new features, and our friends from 9to5mac covered 100 of them in this video. It's worth watching as soon as you start using iOS 11 so that you can get used to making the most out of them.
Final notes
iOS 11 feels like a major step forward. Small design changes, clever shortcuts and integrations, and workflow features provide for a more enjoyable mobile experience. Fewer distractions, fewer interruptions, when you're using multiple apps at the same time, and more focus on the task at hand.
At Reincubate we're proud to offer support for iOS 11 before the public launch, from the first developer preview.
We love hearing from our customers about their experience with our products, and are looking forward to the Apple keynote 12th of September. If you need help with data recovery for iOS 11 backups, just give us a shout.