How to choose the best iPhone recovery tool for iOS and iCloud backups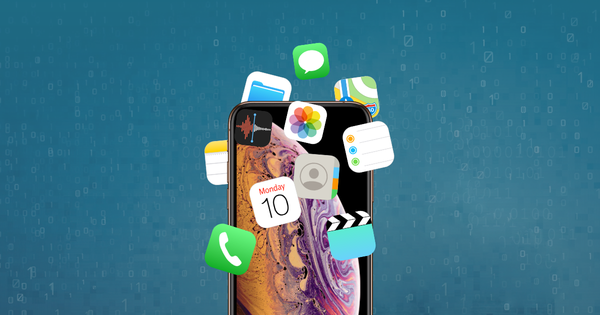 Historically, Reincubate has been the first in the market to support new iOS updates, including "hard features" like two-factor authentication (2FA) and restrictions passcode recover. iPhone Backup Extractor has been continuously tested and optimised to support all iOS betas.
Over the past eight years we've helped millions of customers recover iOS data, and have reached an unmatched level of experience both with technology and supporting customers with recover challenges. iPhone Backup Extractor continues to keep its promise to fully support iCloud backups created in all iOS versions, including the brand new iOS 10, expected to launch during the Apple event on September 7th.
Finding the right backup extraction and recovery software can be tricky, not least as Google has been flooded with lots of low-quality sites by unscrupulous hackers and their affiliates.
Here's a wrap-up of features and benefits of Reincubate's iPhone Backup Extractor, to help you make the best choice for yourself.
Top iPhone Backup Extractor Features
Two-factor authentication accounts. iPhone Backup Extractor can recover data from iCloud for devices protected with two-factor authentication. You can read more about this feature in this article. From our research, this feature is only supported by our software.

iCloud backups. We can download, extract and recover data from any iCloud account, including those created on the latest version of iOS. Reincubate was able to support these backups just hours after the first iOS 10 developer version was launched. To date, iPhone Backup Extractor has historically been the first to fully support all iOS versions, from iOS 9, 10, 11 to iOS 12 betas.

Encrypted iTunes backups. iPhone Backup Extractor can recover data from encrypted iTunes backups, as long as you know the backup password.

Corrupt backups. If you have a corrupt iTunes or iCloud backup and you need to recover data from it, the iPhone Backup Extractor is also able to recover files. Download and install the free version from our site, then check your backup files. If there is something which can be recovered, you can be sure that we'll do it.

iTunes backups. Do you have an iTunes backup and you need to extract and recover your data? You can do it using iPhone Backup Extractor. With our free version, you can extract up to 4 files.

Call History. You can retrieve all of your call history and export it to handy formats on your computer. No matter what version you use, iOS 11 or 12, as long as you have iPhone Backup Extractor, you can recover all your call history in a matter of seconds. You will find more about the entire extraction procedure in this article.

Screen Time or Restrictions PIN. One of the most popular features is the parental restrictions passcode recovery. We have optimised the workflow to make it simple, safe and fast. Read this tutorial and you'll find more about how to recover and unlock your iPhone's Screen Time restrictions passcode.

Photos and videos. We know how important your life moments are. Losing your videos and pictures could turn into a disaster if you don't have a backup plan. As always, the Reincubate team has a solution. If you delete by mistake your personal videos or pictures, iPhone Backup Extractor could recover all your data. It can help you get your videos and photos from any iOS 11 and iOS 12 iCloud or iTunes backup.

Stolen / lost iPhone. If you have ever lost your iPhone, you know that you'll no longer have your valuable data. With the help of iPhone Backup Extractor, you can get back your data. Have a look at this article and learn how to recover your data from a lost iPhone.

The messaging apps data: iMessages, WhatsApp, Viber, and Kik. iPhone Backup Extractor can retrieve messages and their attachments from multiple messaging apps, including iMessages, WhatsApp, Viber, and Kik. Follow the mentioned links to see how to recover your lost messages.

Contacts. If your iOS device was broken and you've lost all your contacts, iPhone Backup Extractor can help. Just install it and follow these instructions and you'll get all your contacts back.

Notes. Have you deleted an important note by mistake? iPhone Backup Extractor can recover files from the Notes app. Read this tutorial to learn how to do it in a few easy steps.

Other app data. If you have different apps installed, and you just want to recover some data, associated with these applications, you can try iPhone Backup Extractor. New apps updates are rolled out every day, and our team is always testing new versions to ensure our core capabilities are still supported on new versions.

Supported by a transparent, internationally-recognised, values-based British business. We've been recognised twice with the UK's highest official business honour.
The technology powering iPhone Backup Extractor is also at the heart of our iCould API, powering enterprise and digital forensics solutions trusted by experts in the industry.
Before any new release, iPhone Backup Extractor is tested on multiple devices, iOS versions, and environments. We make sure that every version works better than the previous one, and that all new features are stable and easy to use.
We offer full support to our customers, and always aim to respond to all inquiries in 24 hours. Some users share insightful stories with us, and to date the product has received a rating of 9.7 (of 10) on TrustPilot.
Our mission to build and constantly improve our product through weekly release cycles has stood the test of time. Paired with excellent customer service, Reincubate continues to lead the market for iOS data recovery and extraction.
If you have additional questions, please get in touch with our iOS experts.